We refinish nearly any bathroom, kitchen surface or bathtub whether it's plastic, fiberglass, porcelain, ceramic, as well as any surround including plastic, fiberglass, and tile and grout using only the most advanced, durable materials. We can repair almost any level of damage and have your surfaces looking nearly new in no time, back to full use in just 24 hours, and without damaging the plumbing or surrounding surfaces. And typically, we can do this for a fraction of the replacement cost. We can even do chip repairs rather than full refinishing.
We also have glue in drain shoe covers in case your drain shoe isn't looking so good.
At Astonoshine, we specialize in reviving worn-out countertops and giving them a stunning makeover. Our skilled craftsmen utilize cutting-edge techniques and high-quality materials to breathe new life into your kitchen or bathroom surfaces. Whether you have dull, scratched, or outdated countertops, our refinishing services will restore their beauty and make them look as good as new. With a wide range of colors, finishes, and customization options available, we can create a unique and personalized countertop design that complements your style and enhances the overall aesthetic of your space. Say goodbye to expensive replacements and embrace the cost-effective elegance of Astonoshine's countertop refinishing solutions.
We use a combination of agitation, chemicals, and the hot water extraction process to scrub tile and grout. This removes most spills, dirt, old soap, and other deep-down issues. Then after the cleaning, we can even clear seal the grout to prevent spills from soaking into it. Or, if you're not happy with the color of your grout, we can color seal it in nearly any color you can imagine. Or, maybe some damage needs to be repaired, we can always refinish the tile and grout.
Our high-powered truck-mounted system can clean nearly any hard surface floor, countertops, and other surfaces. 200° at 1000 psi solutions get your surfaces cleaner and faster.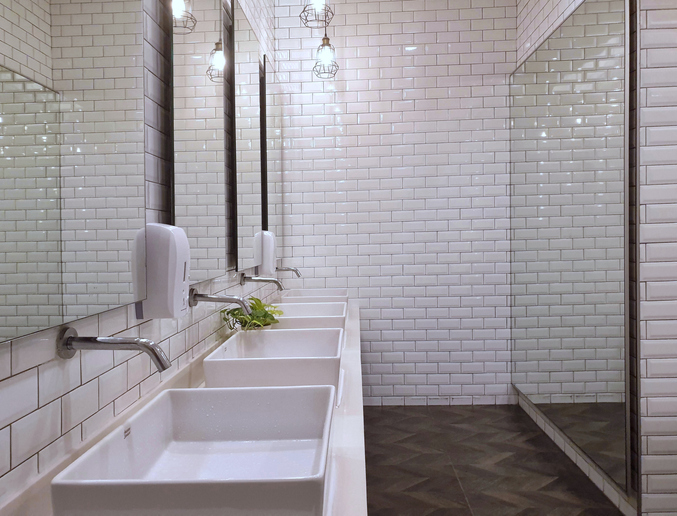 We move most furniture when we clean the carpet. Why not have it cleaned while it's pulled out? Or maybe you need the furniture done and not the carpet. We can do that too.
We can get food spills and most other spots out of your fabric. It is a lot easier if you can tell us what caused it, but we can almost always get it out regardless.
This chair had been a favorite of the pets for many years. We could remove all of the spotting and even the odors too!
This is that same chair after we cleaned and deodorized it.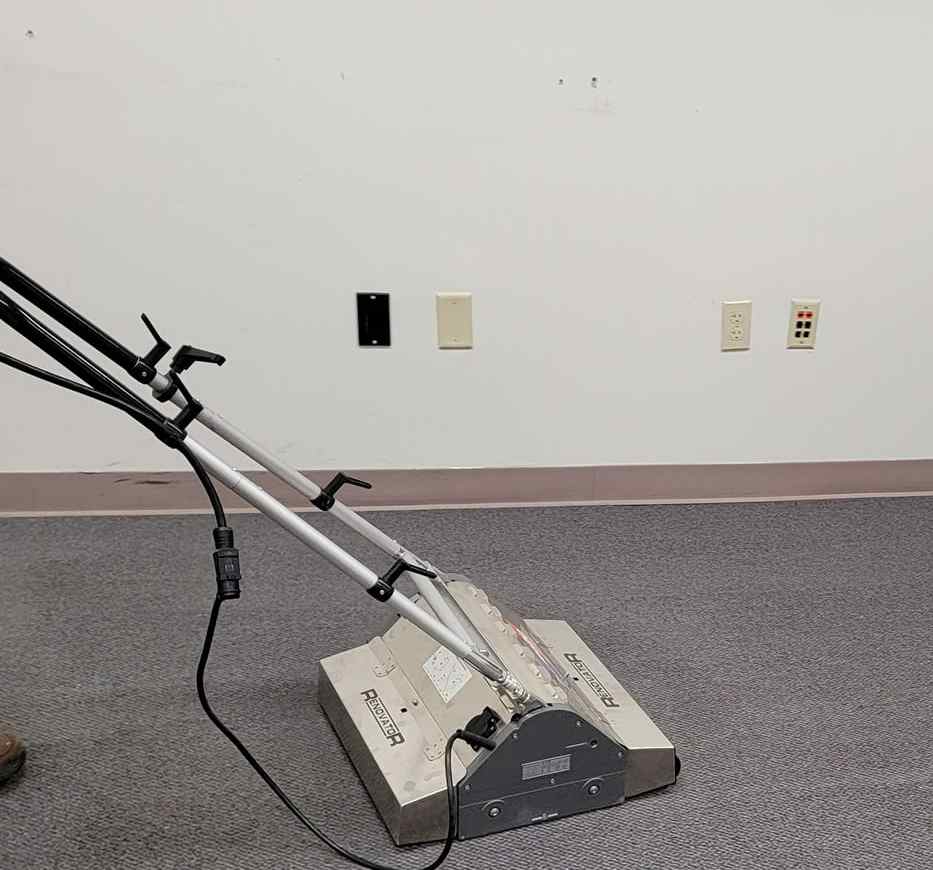 Very Low Moisture (VLM) Carpet Cleaning
We use a few machines to clean with very little water, leaving your carpet virtually dry when we finish cleaning.
The hot water extraction process isn't for everyone. So we employ machines and chemicals to agitate and clean the carpet thoroughly with very little water. This process takes a little more time but leaves less moisture in the carpet when we are finished.
Give us a call right away!